Blue Spruce Candle by Kristy Doubet Haare
When it comes to relaxation, is there any better way to create a cozy atmosphere than with a candle? The warm golden glow. The soft, flickering shadows. The delicious aromas.
In preparation for The Candle Issue, we've burned through more than our fair share of candles, and without a doubt, our favorites are those made with natural ingredients. If you've not already switched to natural candles, don't wait any longer. There are so many benefits that you'll never want to go back.
Why are natural candles better?
They Don't Contain Unsavory Chemicals
With natural candles, you won't be risking exposure to potentially harmful chemicals.
Traditional paraffin wax is derived from petroleum and can contain various toxins, carcinogens, and air pollutants. Organic waxes, such as soy wax or beeswax, are an easy way to avoid risking exposure to such chemicals.
Wicks made from natural materials such as cotton, hemp, or wood are a better option than metal-cored wicks, which can release toxins and even traces of lead in the worst cases.
They Burn Longer
Because natural waxes have a lower melting point, they last longer. This means you get more for your money, and you'll be able to enjoy your favorite candles for much longer.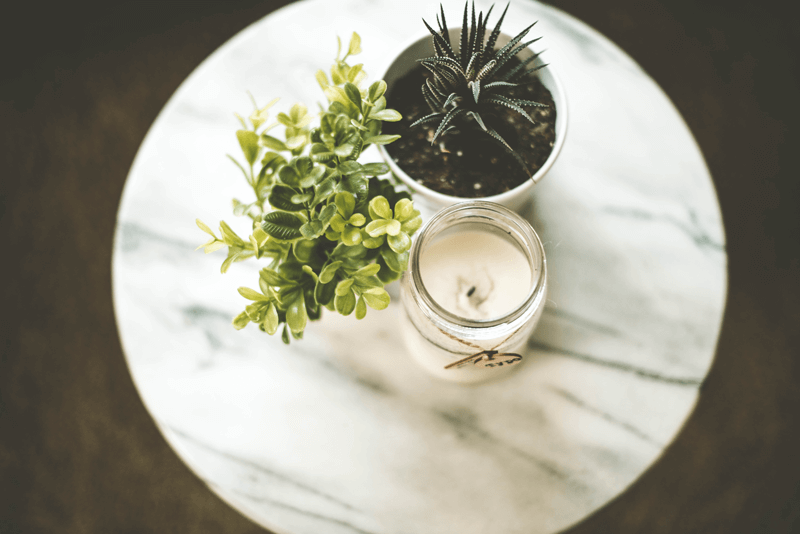 They Produce Less Soot
Natural candles burn cleaner. You won't see as much black soot gathering on your candle or creeping onto your walls.
Natural Wax is Biodegradable
Natural wax is biodegradable, so it's easier to clean spills and re-use empty candle containers.
Help Support Small and Local Businesses
Though natural candles are becoming more readily available in select stores, there are also many artisans creating all-natural candles. Consider supporting them rather than the big-box shops.
What's your favorite kind of candle? Leave a your answer in the comments below.
The Candle Issue is now available on newsstands!
You can also reserve your copies directly from the publisher, here.
This post has been crafted by the Willow and Sage Team. To learn more, please visit our Who We Are page.